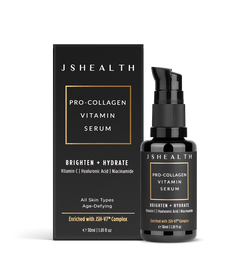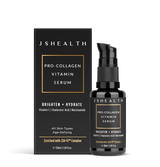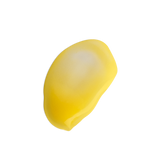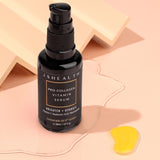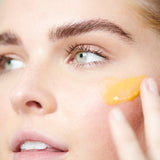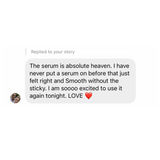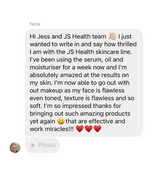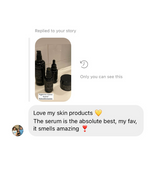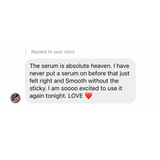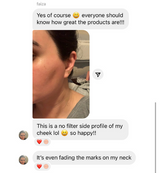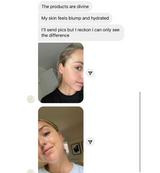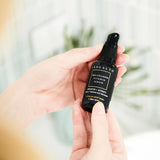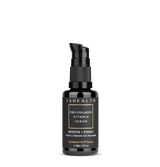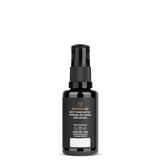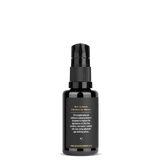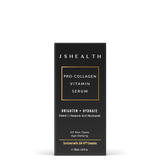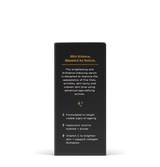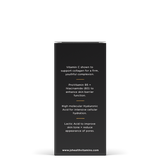 Pro-Collagen Vitamin Serum - 30ml
This brightening serum is formulated with Vitamin C and Hyaluronic Acid to improve skin tone,... More
This brightening serum is formulated with Vitamin C and Hyaluronic Acid to improve skin tone, appearance of fine lines and deeply hydrate skin. Dermatologically Tested + Approved for Sensitive Skin.
Exclusive member savings
Cancel or edit at anytime
Regular rewards + gifts!
Access to the JSHealth App
Early access to sales!
Dermatologically Tested and Approved for Sensitive skin

Formulated with 9% stable Vitamin C

86.1% - Participants experienced skin that felt instantly hydrated after application.

82.5% - Participants agree their complexion looks brighter after one use.

79.3% - Participants immediately experienced improved skin texture after application.

Based on results from independent in-home user trial on approx. 100 women.

JSHealth Vitamins Skin - Pro-Collagen Vitamin Serum.
30ml | 1.01 fl oz
Vegan. Clean Formula. Aus Made. All Skin Types.
Brighten + Hydrate
Key Actives: Vitamin C | Hyaluronic Acid | Niacinamide
Enriched with JSH-V7™ Complex
Dermatologically Tested + Approved for Sensitive Skin
(as well as all skin types)
This brightening, hydrating and brilliance-inducing serum is formulated to improve the appearance of fine lines, wrinkles, skin laxity and uneven skin tone using advanced age-defying actives. An optimal concentration of Vitamin C is included for collagen-boosting and brightening benefits, including targeting pigmentation and dark spots. Ultra-hydrating Hyaluronic Acid holds water molecules together, designed to provide advanced plumping actions and visibly reduce the look of fine lines with each use. All in a heavenly-scented, light-weight formula created for high-absorption to deliver ingredients deep into the skin.
Skin Science, Elevated by Nature.
Aloe Barbadensis (Aloe Vera) Leaf Juice*, Aqua (Water), Sodium Ascorbyl Phosphate (Vitamin C), Glycerin, Panthenol (Pro-Vitamin B5), Propanediol, 3-Glyceryl Ascorbate (Vitamin C), Vitis Vinifera (Grape) Seed Oil, Lactic Acid, Hydrogenated Lecithin, C12-16 Alcohols, Glyceryl Caprylate, Pentylene Glycol, Palmitic Acid, Helianthus Annuus (Sunflower) Seed Oil*, Citrus Aurantium Dulcis (Orange) Peel Oil, Undaria Pinnatifida (Seaweed) Extract*, Sphingomonas Ferment Extract, Sodium Hyaluronate, Citrus Reticulata (Tangerine) Peel Oil, Sodium Phytate, Magnolia Officinalis (Magnolia) Bark Extract, Tocopherol Mixed (Vitamin E), Daucus Carota (Carrot) Root Extract*, Sodium Chloride, Terminalia Ferdinandiana (Kakadu Plum) Fruit Extract, Niacinamide (Vitamin B3), Boswellia Carterii (Frankincense) Oil*, Calendula Officinalis (Marigold) Flower Extract, Rosmarinus Officinalis (Rosemary) Leaf Extract*, Limonene+, Linalool+, Citral+, Citronellol+
*Certified Organic, +From Essential Oils, JSH-V7™ Complex
9% Vitamin C
A holy grail in skincare when it comes to protecting skin cells from UV damage, environmental pollution and other premature agers. Scientifically speaking, this super-antioxidant does this by a process known as neutralisation of free radicals. In the right concentration and form, Vitamin C is a safe and highly efficacious acid that will visibly brighten your skin, even out skin tone, correct pigmentation and dark spots, help fade acne scarring, and overall give your complexion a level of resilience to external aggressors.
We use 2 different forms of stable Vitamin C at a concentration of 9% for optimal efficacy. Essentially stable Vitamin C allows the nutrient to penetrate into the skin before hydrolysing enzymes release it back into its active form to do its best cellular work! In-vitro studies have proven the results of these forms of Vitamin C to increase in both collagen I and collagen III production, lighten skin discolouration, reduce the size and number of wrinkles, improve acne and protect the skin from environmental damage.
This serum is dermatologist tested and approved as suitable for all skin types including sensitive skin with our proprietary gentle form of 9% Vitamin C.
Hyaluronic Acid (High-Molecular)
Hyaluronic Acid is a superstar for hydration. It is a large polymer that functions as a humectant - a substance that helps the skin hold onto water. It is known to hold up to one thousand times its weight in water molecules, helping to plump the skin, improve pliability, reduce the appearance of fine lines and prevent trans-epidermal water loss. We use a proprietary high-molecular form of Hyaluronic Acid, which has the ability to form a breathable layer on the skin surface to improve hydration and reduce water evaporation. The higher the molecular weight, the lower the water evaporation rate showing a better water holding capacity. An in-vivo study on high-molecular Hyaluronic Acid showed a 37% increase in hydration within an hour and a similar reduction in transepidermal water evaporation.
Niacinamide
Vitamin B3, commonly known as niacinamide, is an excellent inclusion for brightening the skin, reducing yellowing and preventing premature ageing. It is incredibly restorative, functioning to rejuvenate cellular energy, repair processes and damaged DNA. It also protects and bolsters the skin, reducing the adverse effect of UV rays, plus combating internal and external stressors that cause breakdown and deterioration of the skin. It is also wonderful for age spots and discolouration, as it has been shown to prevent the transfer of pigment within skin tissue.
Seaweed Extract
A true botanical hero from the sea! It contains a high-purity fucoidan extract and is rich in Marine Polyphenols, developed specifically to provide high-tech age-defying benefits. Derived from Undaria pinnatifida species of seaweed, this unique and 100% natural ingredient has been shown to inhibit many of the key enzymes responsible for skin damage. In vitro studies have confirmed that this seaweed inhibits enzymes that lead to wrinkles and reduced skin elasticity, making it an incredibly powerful natural age-defying ingredient. Results showed that seaweed extract was able to improve skin's overall appearance by 60% in just 12 weeks.
JSH-V7™ COMPLEX
This formula is infused with the signature JSH-V7™ Complex, containing seven key science-backed vitamins, nutrients and botanicals for healthy, radiant skin.
Vitamin C - Antioxidant actions support collagen production + protect and brighten.

Pro-Vitamin B5 - Hydrates + strengthens skin barrier for optimal skin health.

Marine Polyphenols (Kelp) - Inhibits enzymes that cause visible signs of ageing for a youthful complexion.

Calendula - Deeply soothing for calm skin.

Vitamin E - Pro-antioxidant to protect skin from damage.

Grape Seed Oil - High levels of linoleic acid target breakouts + redness.

Frankincense - Rejuvenates damaged skin to minimise imperfections.
Our Clean + Kind Promise
Transparency + honesty

Clean + pure formulas

100% natural fragrances

Vegan-friendly

Cruelty free - not tested on animals

Eco-conscious packaging
100% FREE FROM:
Parabens

Sulfates

Phthalates

Mineral oil

Petrolatum

Silicone

Synthetic fragrances

Synthetic colours

Animal-derived ingredients

Ethoxylated cleansers and solubilisers

Palm-derived ingredients are MB or RSPO Certified at a minimum.
♻︎ Our JSHealth Vitamins Skin range is housed in glass which is endlessly recyclable. Please recycle your bottles in your household recycling. The cartons are made from FSC recyclable cardboard printed in vegetable ink.
Shipping within the United Kingdom - via Royal Mail:
Standard Delivery
Standard Shipping: 3-5 Business Days (£2.99)
FREE Standard Shipping for orders over £35
FREE Standard Shipping on all Subscription orders
Express Delivery
Express Shipping: 1-2 Business Days (£5.99)
FREE Express Shipping for orders over £65
Customer Reviews
Individual results may vary.