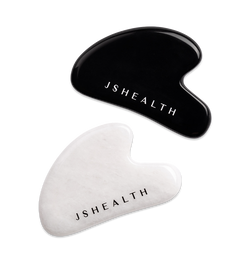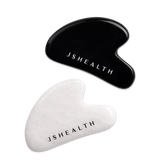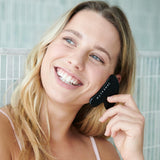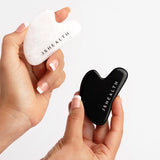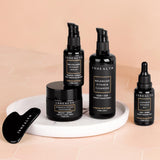 JSHealth Gua Sha Beauty Tool
An ancient self-care and beauty ritual for the modern skincare regime to enhance your skin... More
An ancient self-care and beauty ritual for the modern skincare regime to enhance your skin results.
Exclusive member savings
Cancel or edit at anytime
Regular rewards + gifts!
Access to the JSHealth App
Early access to sales!
Boosts your overall skin health for a radiant, youthful complexion.

Support lymphatic drainage of the face and neck.

Oxygenates the skin to improve tone and texture.

Increase skincare product absorption and efficacy.

Provides an enjoyable method of self-care.
JSHealth Vitamins Skin - Gua Sha Beauty Tool An Ancient Beauty Ritual for the Modern Skincare Regime.
Self-Care. Enhance Your Results. All Skin Types.
A gua sha is an ancient beauty tool designed to boost your skin's health for a radiant, youthful complexion. Make this ritual part of your self-care routine to support lymphatic drainage and oxygenate the skin to improve tone, texture and increase skincare product absorption.
Made from 100% Natural Jade Stone.
Skin Science, Elevated by Nature.
How to Use:
Apply serum or oil to your face.

Use your gua sha to sweep across areas of the face, working in strokes. Apply gentle pressure.

Gradually work around your face, beginning with the jawline and chin, then cheeks, then forehead.

Go lightly around the eye area to relieve puffiness.
Tips:
Sweep each area at least 3 times or up to 10 times.

Keep your tool almost flat to your skin (at about 15 degrees) rather than using the very edge.

If your tool starts to drag or pull on your skin, add a little more serum or oil for better glide.
Shipping within the United Kingdom - via Royal Mail:
Standard Delivery
Standard Shipping: 3-5 Business Days (£2.99)
FREE Standard Shipping for orders over £35
FREE Standard Shipping on all Subscription orders
Express Delivery
Express Shipping: 1-2 Business Days (£5.99)
FREE Express Shipping for orders over £65
Customer Reviews
Individual results may vary.