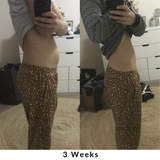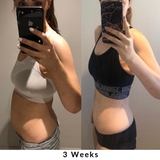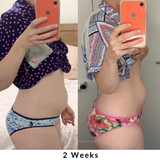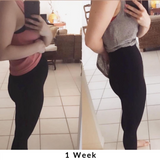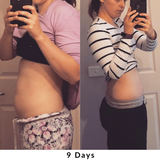 Detox + Debloat Formula - 1 Month Supply
Our global best-selling formula for ultimate comfort and confidence! A blend of herbs that may... More
Our global best-selling formula for ultimate comfort and confidence! A blend of herbs that may support occasional bloating, plus supports healthy digestion and natural detoxification processes.
Exclusive member savings
Cancel or edit at anytime
Regular rewards + gifts!
Access to the JSHealth App
Early access to sales!
Global best-selling support formula

Nutritionist formulated in Australia

Designed for those with occasional bloating

Supports healthy digestion

May support symptoms linked to abdominal bloating

May support liver cleansing and detoxification processes

Vegan formula
Detox + Debloat Formula - 60 Tablets. Australian Made.
One formula inspired by a double-benefit approach designed to support occasional bloating, support healthy digestion and may support normal liver function, designed to care for your confidence and comfort from the inside-out.
LIVER SUPPORT: Turmeric may support liver health. Turmeric contains antioxidants, which can protect the body from free radical damage.
DEBLOAT: Fennel Seed is used in Western herbal tradition to support normal digestion.
Take a look at the verified customer results below.
Carefully formulated to care for you.
The JSHealth Detox + Debloat formula contains Milk Thistle, Fennel Seed and Turmeric.
Each film coated tablet contains:
Brassica oleracea var. italica (Broccoli) ext. dry conc. 35 mg
from flower dry 350 mg
Curcuma longa (Turmeric) ext. dry conc. 80 mg
from rhizome dry 800 mg
Foeniculum vulgare (Fennel) ext. dry conc. 150 mg
from seed dry 1.5 g
Schisandra chinensis (Schisandra) ext. dry conc. 20 mg
from fruit dry 500 mg
Silybum marianum (Milk Thistle) ext. dry conc. 60 mg
from fruit dry 4.2 g
Taraxacum officinale (Dandelion) ext. dry conc. 25 mg
from root dry 500 mg
Choline bitartrate 100 mg
equiv. Choline 41 mg
Inositol 100 mg
Sodium molybdate dihydrate 126 micrograms
equiv. Molybdenum 50 micrograms
Glutamine 100 mg
Glycine 50 mg
Taurine 150 mg
Ingredients: Bulking agents (Calcium hydrogen phosphate, Microcrystalline cellulose), Fennel (Foeniculum vulgare) seed 10:1 extract, Taurine, Glutamine, Choline bitartrate, Inositol, Disintegrants (Croscarmellose sodium, Crospovidone, Povidone), Turmeric (Curcuma longa) rhizome 10:1 extract, Maize starch, Milk thistle (Silybum marianum) fruit 70:1 extract, Glycine, Tablet coating (Hypromellose, colour [Red iron oxide]) Broccoli (Brassica oleracea) flower 10:1 extract, Dandelion (Taraxacum officinale) root 20:1 extract, Anti caking agents (Magnesium stearate, Silicon dioxide), Schisandra (Schisandra chinensis) fruit 25:1 extract, Sodium molybdate.
Vegan formula. Does not contain crustacea, egg, fish, milk, peanut, sesame, soy, tree nut or animal products.
♻︎ All JSHealth Vitamins are recyclable in your normal household recycling. We use HDPE and PET recyclable plastic to reduce packaging waste. Please recycle your bottles.
Take 1 tablet with water twice daily, after food.
Do not exceed the recommended daily amount.

Food supplements should not be used as a substitute for a varied and balanced diet and a healthy lifestyle.

If you are pregnant, breastfeeding or under medical supervision, as always, follow the advice of your healthcare professional when taking food supplements.

Please speak with your health professional if taking any medications, including the oral contraceptive pill.

Store in a cool, dry place away from moisture and direct sunlight.

Keep out of reach of children.

Do not use if the cap seal is broken or missing.
This is an international product. Slight variations to label text may occasionally occur.
We use our signature combination of Detox + Debloat herbs for a double-benefit approach, providing both digestive support and detoxification support in the convenience of one vitamin. Fennel Seed is used in Western herbal tradition to relieve occasional bloating and facilitate healthy digestion, while the inclusion of Turmeric, as an antioxidant herb, maintains and supports normal liver health.
WHY WE CREATED 'DETOX + DEBLOAT'
This formula was purely created to support women's confidence and provide comfort from the inside out. The name is based on the indications of this formula.
Our JSHealth Vitamins philosophy is about body love and kindness! We do not align with restrictive or diet mentalities. It's about a sustainable, balanced and flexible wellness lifestyle, in which our formulas are supporting tools, based on your personal health goals.
Signature blend of ingredients

Created to provide comfort and confidence

Double benefit approach

Nutritionist formulated in Australia
QUALITY + CARE:
Our team of health experts source the ingredients in our products with great care. We ensure quality actives are placed in each of our targeted formulas to achieve its indications.
We believe in nourishing your health, confidence and wellbeing with a holistic approach.
The research behind our ingredients:
FENNEL SEED
May support occasional abdominal bloating

Used in Western herbal tradition to support digestive comfort
TURMERIC
Maintains and supports liver health

Hepatoprotectant to protect the liver

Used in Western herbal tradition to support healthy digestion

Used in Western herbal tradition to help increase bile secretion and flow

Protects the body from free radical damage
Shipping within the United Kingdom - via Royal Mail:
Standard Delivery
Standard Shipping: 3-5 Business Days (£2.99)
FREE Standard Shipping for orders over £35
FREE Standard Shipping on all Subscription orders
Express Delivery
Express Shipping: 1-2 Business Days (£5.99)
FREE Express Shipping for orders over £65
KEY INGREDIENTS
JSHealth believes in truly nurturing the body and nourishing it with the right nutrients, minerals and herbs to reach its full potential.
TURMERIC
Supports normal liver health.
Supports normal liver health.
FENNEL SEED
Supports occasional abdominal bloating.
Supports occasional abdominal bloating.
Customer Reviews
Individual results may vary.
THE PEOPLE HAVE SPOKEN